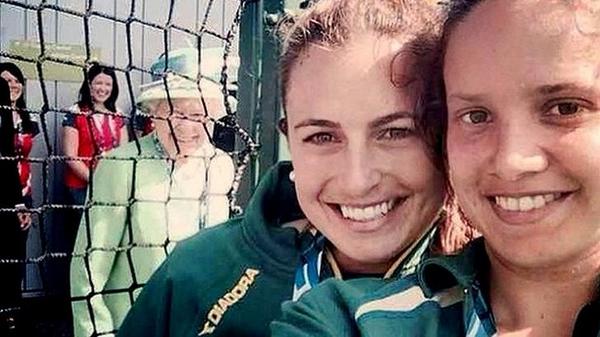 The Queen has made headlines [and been trending across the social media world] by photobombing a selfie at the Commonwealth Games in Glasgow, Scotland.
And it's courtesy of a picture by our very own Hockeyroos Jayde Taylor and Brooke Peris. The image with Queen Elizabeth smiling in the background has become an internet sensation with more than 7,000 retweets in less than 24 hours.
This isn't the Queen's first Royal photobombing selfie. Back in June, her image was spread around the world after a cheeky boy jumped in front of her and nabbed a selfie during her Belfast tour.
The Queen has always had her finger on the technological pulse:
Enjoy the weekend and make sure you snap a selfie or two!
Cheers, Jack and the c word crew